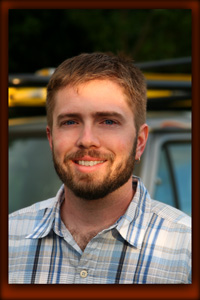 Hopkins Homes LLC, dba
Hopkins Home Inspection
4062 NE 10th Ave
Portland, OR 97212
Phone 503.869.5292
Fax 503.282.4790
CCB #175821 OCHI #1230 ODA #1004152

Hopkins Homes LLC is Owned and Operated by Matthew Hopkins.
Matt Hopkins is no stranger to houses, new and old, with all of their problems and potential glory. Since studying Architecture at Hampshire College, he has spent the last 9 years working in architecture, salvaging materials at The Rebuilding Center, and remodeling homes.
While working in architecture, he gained experience with residential and commercial construction. He's worked on projects from a Montessori School in North Carolina to the new buildings in the South Waterfront, to homes in the west hills. He gained a thorough knowledge of how a building comes into reality both structurally and politically, learning how positive communication between architects, contractors, inspectors, and clients can help a project achieve its full potential.
At The Rebuilding Center he had the opportunity to see houses deconstructed for a unique look at the inner workings of a building. Through this experience he learned what neglect can bring to a home and how problems can spread out of control. He brought this combined experience to the table when he began remodeling homes to effectively evaluate the priority of his own projects.
Having bought two houses in as many years, Matt became well acquainted with the process of buying a home. He became a resource for friends and acquaintances who wanted help while looking for homes of their own. In doing this, he realized how much he enjoys helping others understand the complex web of issues involved in a prospective home and is excited to now be able to share his experience and passion with the wider community.
So, whether it's the purchase of a new home, or the remodel of an existing home, Matt will be right there with you to help put the pieces together for a clearer picture of the opportunities ahead!
We strive to maintain a low impact business and go beyond industry norms in home inspection to protect and promote the environment.
By driving a clean–diesel station wagon with a biodiesel fuel blend we are able to greatly reduce our impact on the planet with better gas mileage, significantly cleaner emissions and a reduced dependence on foreign oil.
We strive to keep the business primarily paperless and use recycled paper when we cannot. We use alternative energy and high efficiency appliances to keep energy usage to a minimum.
Most of all, our education in green building practices and sustainable materials can help us to understand what's out there for our clients to do with their own homes to reduce their impact. Matt is working to become a LEED AP to become an even better resource in this regard.